Tuesday, April 19, 2011
Just Linking up with
Angry Julie Monday
Thursday, April 14, 2011
Last weekend I thought I had completely lost my mind.
Dough rolling, donut cutter cutting, oil heating, slotted spoon dipping, powdered sugaring and frosting…….donuts.
Turns out, it wasn't such a bad idea after all.
If you haven't done this before, you really should.

It is something the kids are going to remember long after you are dead…..and I mean that in a good way.

They will smile and reminisce at your funeral…. "Remember that time Mom made us homemade donuts for breakfast one random Saturday morning?"
Preparing homemade donuts for your children will make your sons seek out fantastic women to marry, and turn your daughters into the most magnificent mommies.
It is just the simple, magical fact, as the kids lick powdered sugar off of their adorable lips and your husband winks lovingly as he bites into a warm blissful ring, that you created it……not Crispy Crème.
Wanna know how??

Put on a ruffled apron and spread a gingham table cloth on the table.

Here it is……
·
3 ½ cups all-purpose flower
·
Oil for deep-fat frying (I used a mix of peanut and vegetable)
·
Cinnamon, Sugar, Powdered Sugar, or Frosting for topping
1.
In a bowl combine, flour, baking powder, cinnamon, salt, & nutmeg.

In another bowl combine milk and melted butter.

In another large bowl combine eggs and sugar and beat with electric mixer until thick (about 5 minutes).

Add the milk mixture and then stir.

Add flour mixture and stir until smooth.

Cover dough and chill for 2 hours.

Dough will remain slightly sticky.
2.
Turn dough out onto lightly floured surface.

Roll to ½ inch thickness.

Cut dough with donut cutter.

(If you don't have a cutter you could use two different sizes of circles….very small for the holes of course.

Make life easier for yourself and go buy a donut cutter.

They make cute cookie wreaths for Christmas too.)
3.
Heat oil to 325 to 375 F.

I put oil in a stockpot about 2 inches deep.

Heat donuts 2 or 3 at a time. Turn each donut about halfway through with a slotted spoon.

Remove from oil when brown, and drain on paper towels.

Repeat with remaining donuts and holes.
4.
You can shake the donuts in powdered sugar, cinnamon and sugar, or frost them.

I had green frosting from my daughter's birthday cake leftover.

(Don't judge me.

Yes I ate birthday cake the night before I made donuts.

It was grand.) They aren't perfectly frosted. Sorry.
Don't forget the holes!!!!
I am not going to lie.

Making homemade donuts is a bit of work.

It is a big mess and makes your house smell like a giant Fry Daddy.

Trust me though.

Turn on your fan, open your windows and make the donuts.

It will change your life forever.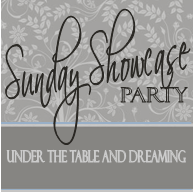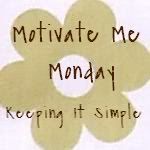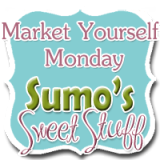 Saturday, April 9, 2011
It's my first VLOG….or in case you didn't know…..video blog.
I am pretty sure all of the cool bloggers do it, but seriously?

I am MAKING myself do this so that when I die, my kids can say, "Hey….that was my beautiful mom….", and "Isn't she a riot?"
Funny thing is, I don't feel like a riot…..I feel like a dork.

What is up with that piece of straight hair and my skeleton fingers waving around?

I am sure you will notice. Oh yes, and I am a little blurry because it is cloudy and dark today in Japan.
Anyway, this post is linked up with Mama Dweeb.

She wants me to say the words pillow, exhausted, governor, entrepreneurial, calm, Milwaukee Wisconsin, bagel, ambulance, aqua, femoral, address, rural, and hypocrisy.

Then, when I am perfect at my speech and you are not, you are allowed to make fun of me to make yourself feel better.

To cap it all off….I have to answer seven questions…..and then you can tease me some more.
So here it is…..me in real life…..the Lynnie behind These Three Girlies….


My husband is pretty excited today.

Our local cable service, here in Japan, decided to crawl out of the Dark Ages and offer digital cable.

For almost nine months, we haven't been able to DVR anything and that's a problem for my man.

It means things like Monday night football, aren't aired until Tuesday morning when he is at work.

That….and he only had one remote to hold, instead of two.
But before I make him seem like too much a caveman, the first thing he recorded on the DVR was Survivor for me.

I felt so loved! Along with him filling my car with gas and killing spiders, remembering to DVR one of my favorite shows is considered FULL ON "romance", here at my house.
My husband and I have pretty much watched every Survivor episode to date.

When the first season began, he was in Alabama for officer's training and I was stuck at my parent's house in Wyoming.

We were apart for weeks and weeks, but every Thursday night we would call each other, recap the night's episode, and talk about when we would be together again.

In Mississippi we shared kangaroo lasagna and beers with friends along the gulf coast, during the Australian Outback season.

In South Dakota, it was all about Thailand, whiskey cokes, and steaks while listening to the neighbors argue on the baby monitor during commercials.

In Minnesota it was just freaking cold, and we longed to make pina coladas on the beaches of Pearl Island, instead of living in frozen hell.
Survivor went with us to Germany, Texas and now Japan.

Our kids have all grown up with Survivor nights, that now include buttery popcorn in the living room and foamy root beer floats.

We laugh and strategize together about what we would do if we were sent to Redemption Island.
So, you can imagine our excitement when, having only been in Japan for about two weeks, we found out that 10 past Survivor cast members were going to be at our Base Exchange signing autographs.
We knew these people. They had traveled around the world with me and my family for ten plus years and twenty one episodes.

I tried to fix my hair, wear something cool, and clean my kids up.

It was time hang out with some of our Survivor favorites and soak up some of their fame.
We met these guy first…Russel and Bruce.

They were upbeat and funny.

I think Bruce wore that tie-die shirt on the show. We were feeling a bit shy at first so we didn't go in for the hugs.
Tina was so nice and we talked and talked.

When she gave me a hug she said I smelled good. I am glad I didn't stink!
Then, we met James and his bicep was bigger than my daughter's head and my husband got all funny because he thought he looked down my shirt when I leaned over for an autograph.
Cirie was there and looks and sounds, just like she did on TV.

She would be a g
reat gal to hang out with on a deserted island.....or any place for that matter.
The coolest and prettiest person I met that day was Sandra.

She thanked me for being a military spouse and I thanked her right back.
Sandra also told me my kids were stinkin' cute. I didn't need a Survivor All Star to tell me that, but it made me feel awesome anyway!
Finally, we met Johnny Fairplay.

The most evil villain on Survivor…..the one who told everyone his grandmother died and he won a car for it.

My girls were so excited.
My husband even overcame his desire to punch James in the face and smiled for a picture with Johnny.
So that was it….our family's fifteen minute brush with fame. We will probably be the last ones watching Survivor.

When CBS eeks out one last season and it is really, really bad and no one else watches the five of us still will.....with a carpet picnic of pizza and soda, and my husband holding two or three remote controls.
This post was written for Mama Kat's Writers Workshop about my 15 minutes of fame.
One time she commented on my blog and I felt famous for about 15 minutes also….because she is so cool.